O'Regan's Community Involvement
O'Regan's contributes $300,000 annually in cash and in-kind contributions to local, provincial, national and international charitable organizations and community groups. Below is a partial listing:
*Canadian Cancer Society – Daffodil Place
*Canadian Centre for Ethics & Public Affairs
*Coady International Institute
*Dartmouth General Hospital
*Easter Seals Nova Scotia
*Mental Health Foundation of Nova Scotia
*Nova Scotia Nature Trust
*Progress Centre for Early Intervention
*Provincial Autism Centre
*The Great Big Dig for IWK (Women & Children's Hospital)
New Halifax Central Library
In December 2012, O'Regan's announced $1 million gift from O'Regan's Automotive Group to the new Halifax Central Library. The gift, in memory of the late Paul O'Regan, is the single largest gift (other than a bequest) to a public library in Nova Scotia. This project was guided by extensive public consultation and will serve a wide variety of community groups.
In honour of the unprecedented gift, the Library has named a popular area of the interior—the large public space and performance area on the main floor—Paul O'Regan Hall.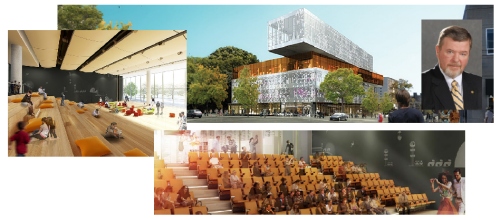 In recognition of O'Regan's community involvement O'Regan's was awarded the Outstanding Corporate Philanthropist by the Association of Fundraising Professionals of Nova Scotia in 2013. O'Regan's is a second time winner of the award have first been recognized in 2004.
The contribution to the new Halifax Central Library is in addition to O'Regan's annual giving.
If you would like to submit a request to O'Regan's Community Fund please contact: