Get ready for an incredible and luxurious driving experience. This 2017 Lexus NX 200t is an immacula...
$39,990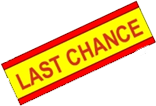 Near new and fully Hyundai H-Promise Certified this Sonata Sport features a complete power convenien...
$24,990$23,990
0.99%-1.99% UP TO 84 MONTHS OR $2000 OFF AT 4.99% NOW ON! LUXURY LINE 3 SERIES, ALL WHEEL DRIVE, TUR...
$23,990
AS-TRADED COME VIEW THESE GREAT TRADES BEFORE IT'S TOO LATE! *ALL CARS ARE PRICED BELOW MARKET VALU...
$2,710