O'Regan's Assurance - Early Vehicle Return and Payment Relief Protection
You can buy with confidence and flexibility thanks to the O'Regan's Assurance Program, powered by WALKAWAY. If life doesn't unfold as planned, O'Regan's Assurance lets you seek relief from your payments temporarily, or return your vehicle and walk away from the financial obligation for good. In most cases, the difference between the balance owing and the residual value of your vehicle will be fully covered.
O'Regan's Assurance allows you to return your vehicle in unforseen circumstances and cancel up to $25,000 in debt. You're covered for your first year whether your vehicle is new or used, lease or financed. There are no pre-existing health exclusions or employment questions needed to qualify. It's quality protection for every O'Regan's customer.
You can choose to extend your coverage for the entire term of your loan or lease, use the table below to choose the coverage that's right for you: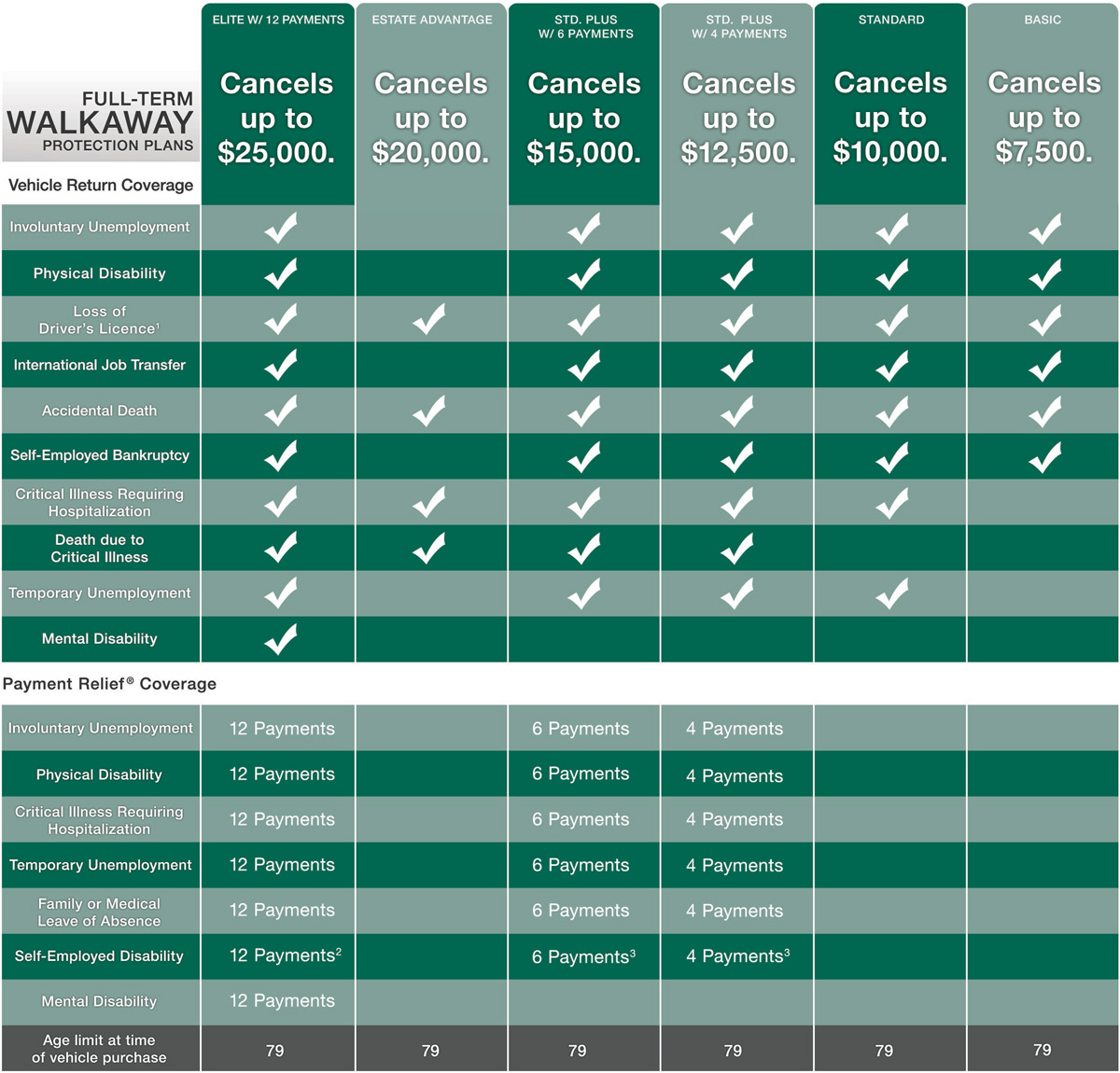 Please click here to download the document
1Loss of Licence for Age or Medical reasons only. 2 Mental and physical disability. 3 Physical disability only. All full-term protection products are available on terms up to 96 months. This represents a summary of coverages and does not form a part of the certificate of insurance. Employment related coverages (excluding disability) begin on the 91st day. Please consult your certificate of insurance for complete details regarding how you qualify. Copyright © 2015, under licence to Insurance Insight Inc. All rights reserved, unauthorized use, reproduction, or disclosure is prohibited.